Simplifying copy in notes
When we first introduced @CommunityNotes, it was a very unfamiliar concept to most users. Understandably, people were naturally skeptical and had many questions when they encountered a note.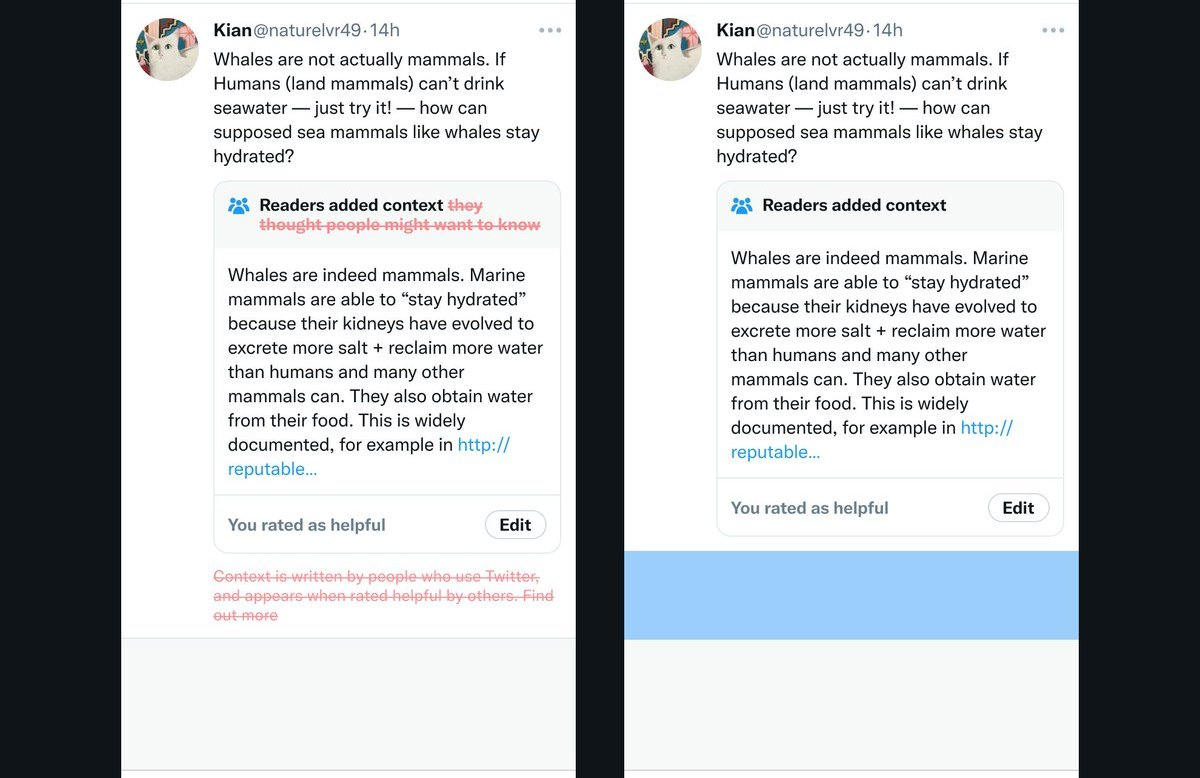 Our research consistently found that versions with more text, rather than less, helped people perceive notes as friendly, helpful, fair, and trustworthy. It also helped them understand that these came from the community instead of company employees. My minimalist designer soul resisted these findings initially, but our research was solid, so we leaned on the side of text abundance.
Now, after 3 years, as @CommunityNotes matures as a first-class feature and earns more people's trust, we can finally start streamlining and refining it. We're taking a "progressive onboarding" approach: detailed explanations will continue to appear for audiences new to Community Notes, and where space permits, while streamlined versions will start showing to those with more experience.
Other projects in Community Notes